For the first time since lockdown, Marine-Alexandra Fuzier, our Country Sales Manager for France, recently had the chance to head over the border to Spain to visit Mercabarna, a major wholesale market for fresh food in Barcelona, and Europe.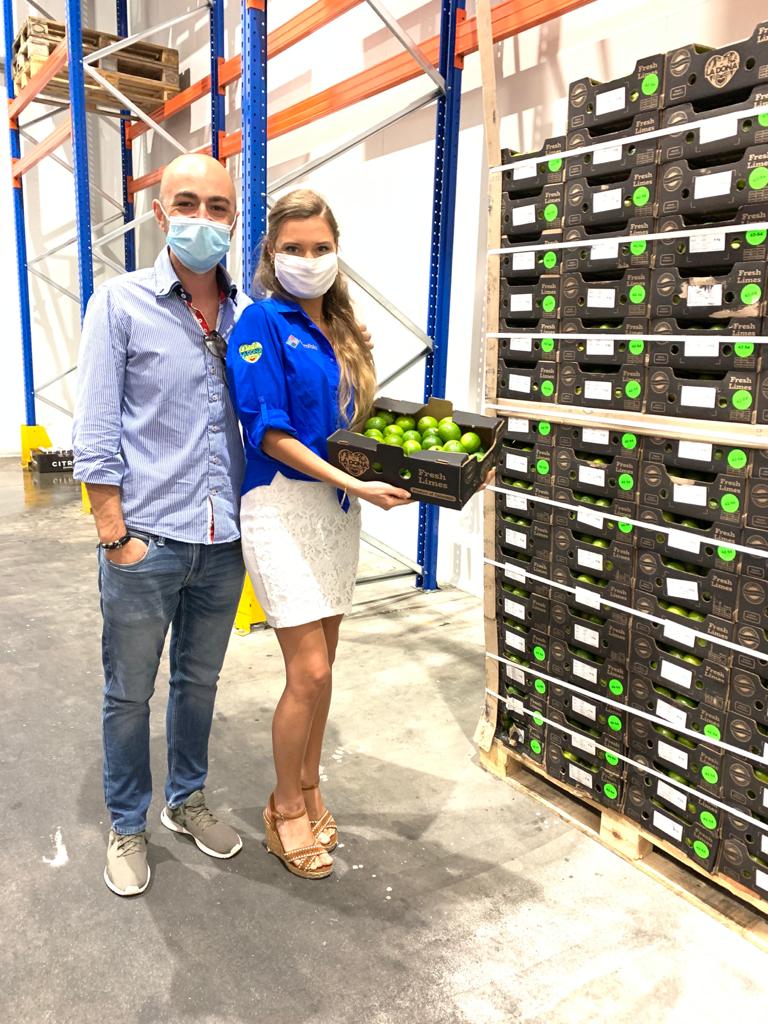 Just like France and Italy, Spain is one of La Dona Fruit's major destination markets, with both Mercabarna and Mercamadrid (located in Madrid) receiving our air and sea pineapples, limes and now avocados too!
Marine travelled to Barcelona to build stronger personal relationships with some of Spain's biggest fresh fruit importers. Indeed, going forward we will be working even more closely with these customers to deliver our fruit direct to Spain, rather than via our central warehouse in Rotterdam, the Netherlands. Faster deliveries means fresher fruit!
"Spain's largest fruit importers already manage vast direct sourcing programmes with the countries from which La Dona supplies fruit: Colombia, Panama and Peru," explains Marine. "On the one side, these companies have long established and excellent quality relationships with the growers, and on the other they have all the contacts with the wholesalers and buyers throughout Spain. 
"It makes sense for La Dona to work more closely with these well-known importers to bring our premium pineapples, limes and avocados direct to the Spanish market via their own logistics network. Not only will it save on transportation costs, but it will add further value to our fruit by bringing even fresher fruit to the market. It's a win-win!"
While walking the halls of Mercabarna, Marine saw lots of local fruits on sale, like melons, table grapes, stonefruit, and berries. On the whole, however, the market was quieter than normal given that summer coincides with the Spanish holidays, meaning many wholesalers were closed.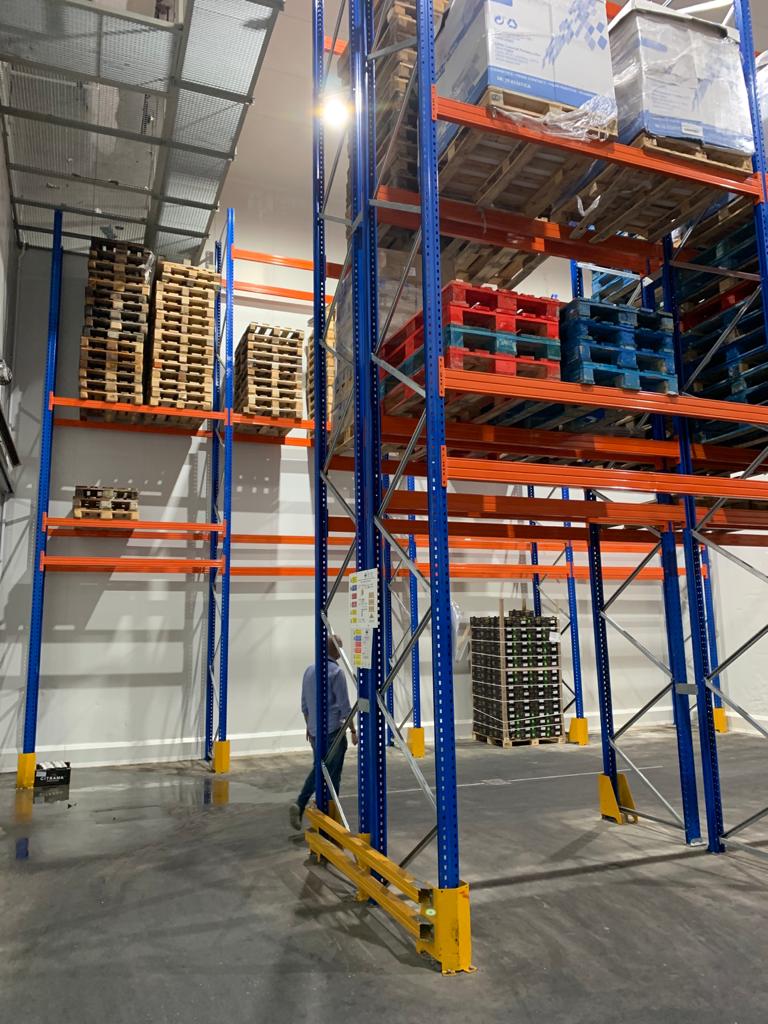 Marine did see plenty of La Dona's Tahiti limes on the market though! Importantly, she was able to see first-hand the impact of recent improvements made to our lime offer at a farm level. On the back of customer feedback, we've been hard at work at our source in Colombia to overhaul the packing presentation of our limes.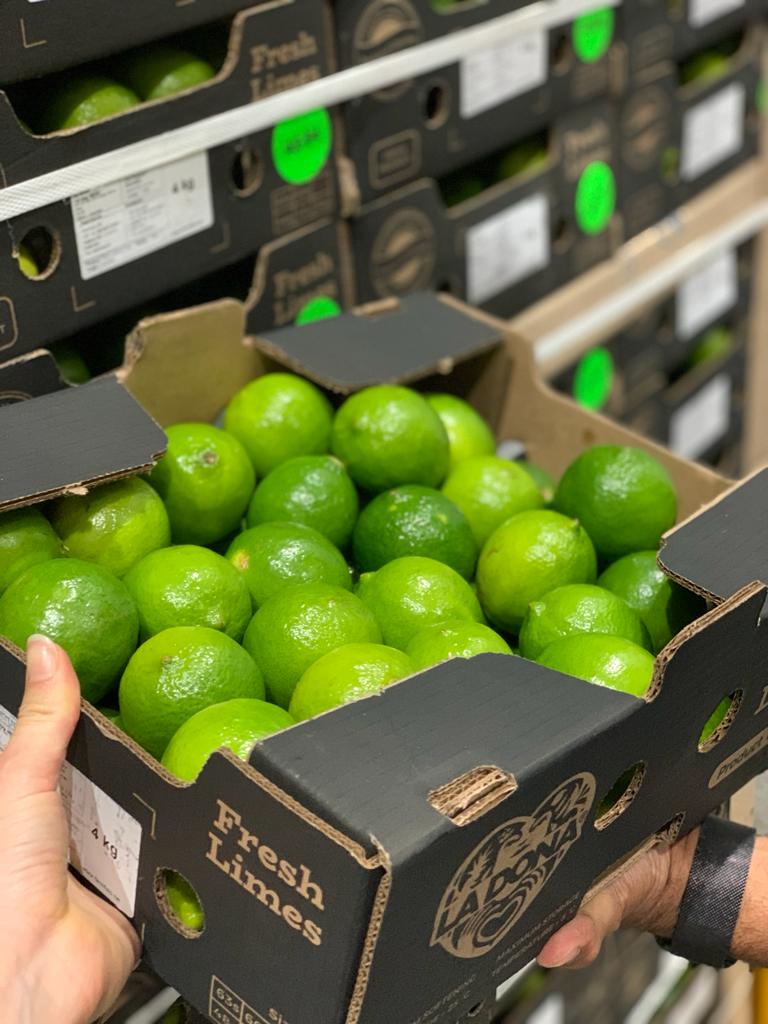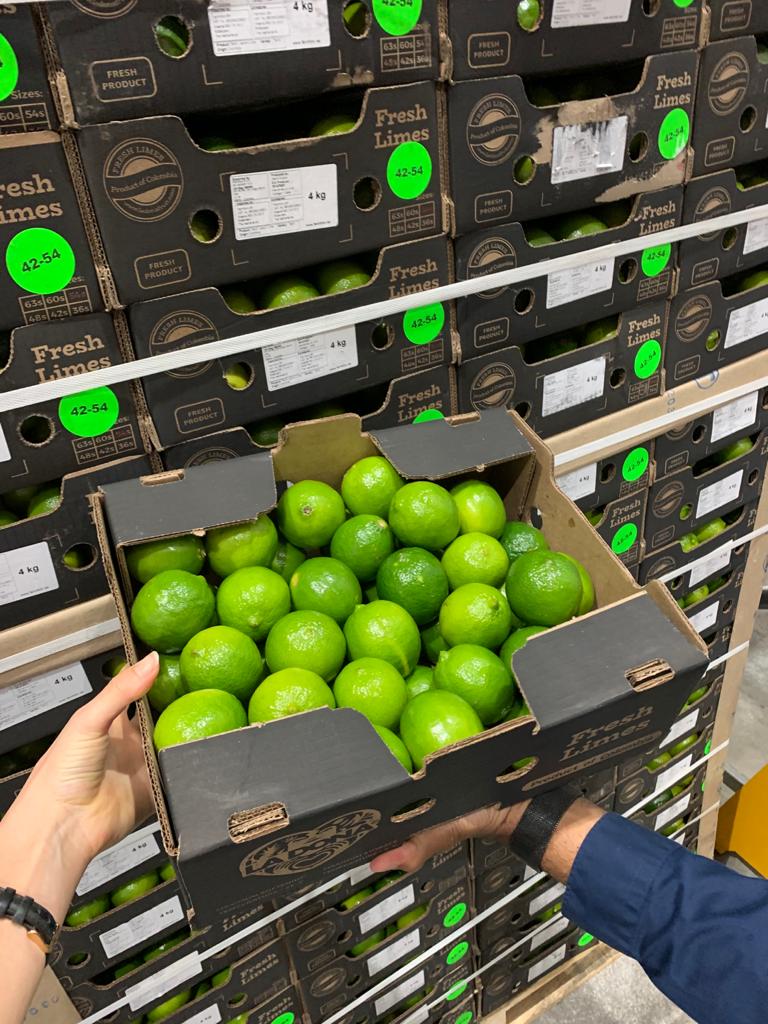 "Following the first shipment of La Dona's limes in early summer, we've learned a lot," reveals Marine. "As a result, we've changed considerably the way our limes are packed and presented. We have much more stringent controls in place with regards to the selection of the fruit (in terms of sizing and quality), plus the way the limes are arranged in the cartons to prevent any damage during transportation."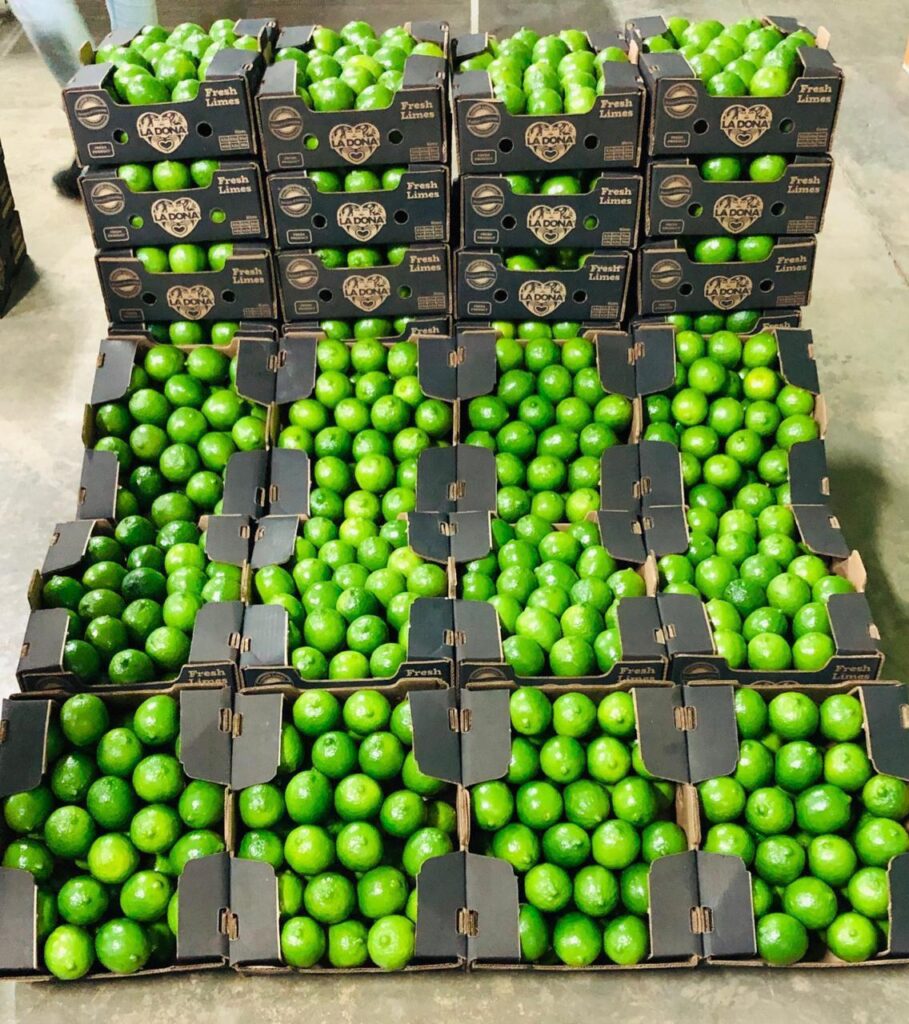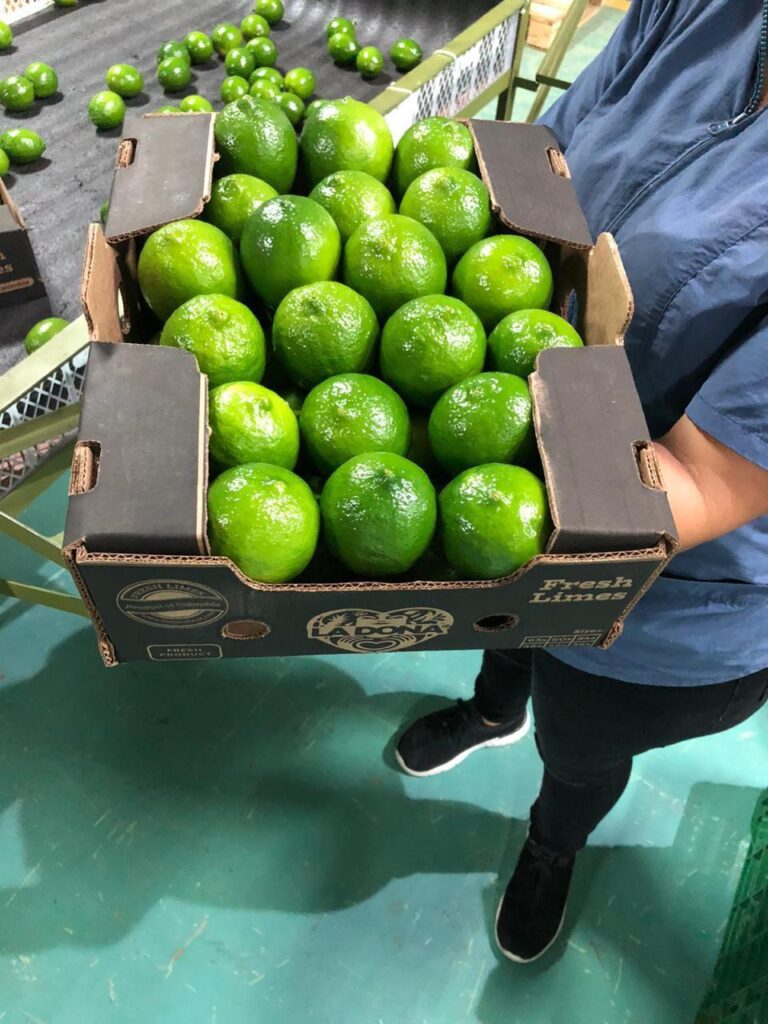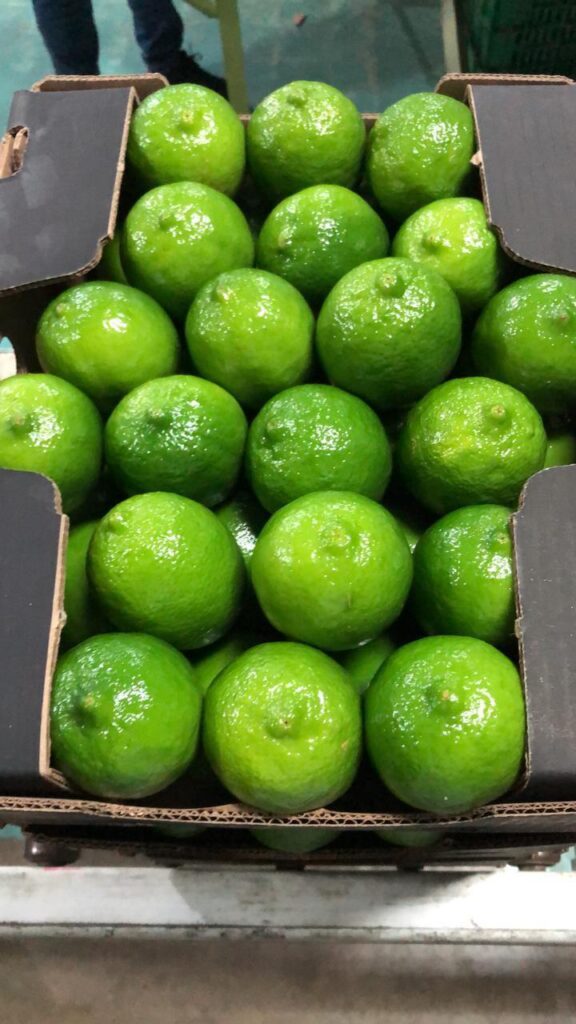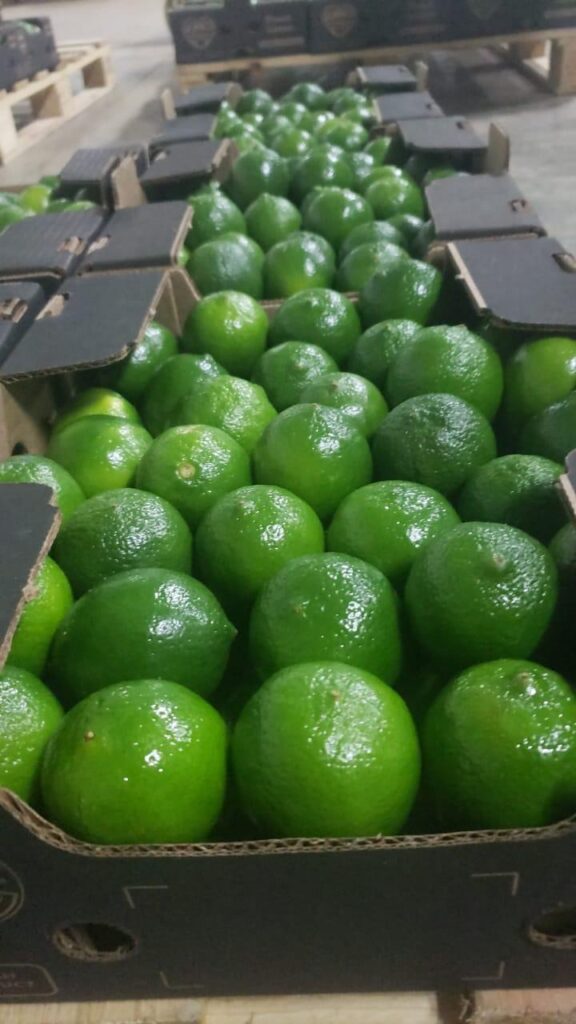 Of course, these packing improvements will be further reinforced once our state-of-the-art Valle Verde lime packhouse opens imminently! 
Shortly, we'll launch an exciting new box design too, so keep an eye out!
In the meantime, our Spanish customers report they are very happy with the internal quality of La Dona's limes from Colombia, especially the juiciness of our fruit!
The next shipment of La Dona's limes is due to depart next week, docking in Europe in early September. Marine reports that this arrival will coincide with a rise in market demand for limes, coupled with good pricing across Spain, France and Italy.
"The plan is to ship 3-4 containers to Europe each week, with one container each for Spain, France and Italy," Marine comments. 
Check back soon for more market updates from Marine!
– The La Dona Family