Another milestone! Our long-awaited Organic Coconuts from Colombia are preparing to hit the market next year. To begin with, we'll be selling mostly whole fruit for the fresh coconut water market, as well as processed fruit for the dried coconut market, both locally and in the USA.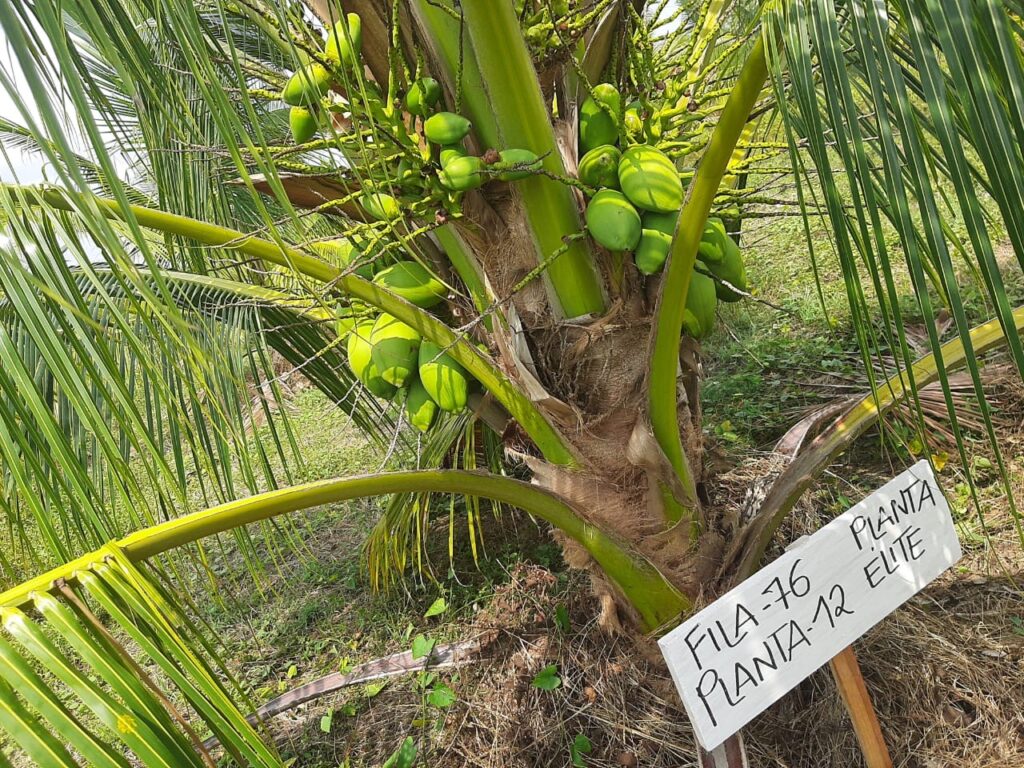 To date, we've planted 225 hectares at our Farmfolio-managed Pietrasanta farm which lies on a beautiful tract of land near Montería in northern Colombia. In fact, this has been a successful reforestation project! What used to be grass-fed cattle ranch land, is now a wonderful organic haven.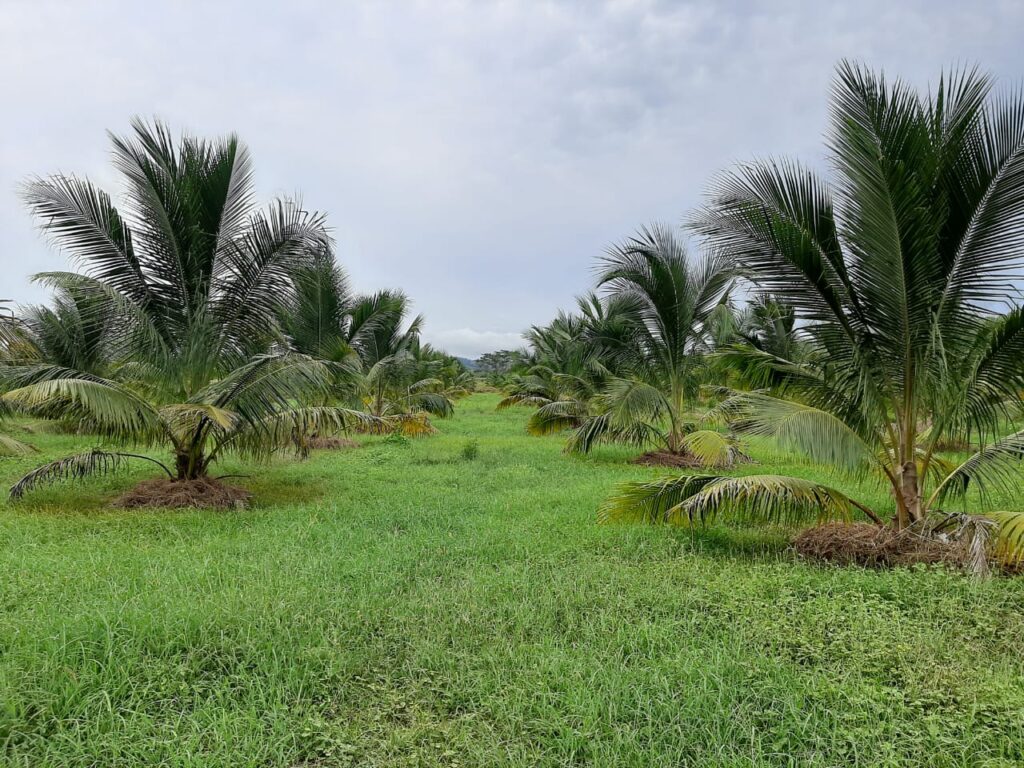 Production is on its way to reaching maturity, and we anticipate our first commercial harvest to start in late 2020 through early 2021. That initial volume will be sold locally as we perfect our sizing and consistency for the international market. Sizes for fresh tender fruit will range between 8, 9 and 10s, plus we'll have 40-piece bags for the dried market. 
What's more, we'll be processing our fruit in a specialised facility that we're building in Montería in early 2021. We already have all the plans, designs and machinery in place. Exciting!
Ultimately, there is a lot of expectation from the foodservice market for our coconuts. However, plans are on hold given the pressure the sector has come under during the ongoing global coronavirus (Covid-19) pandemic. 
Once the industry returns to normality, we'll be targeting a small portion of our mature coconut supply for processing into dried products for the retail, beverage and baked goods markets. 
Crucially, our coconuts will offer the market a superior freshness. Organic Colombian coconuts can arrive at USA ports in as little as three to nine days, compared with 14-24 days for other sources.
Full of vitamins and rich in water, coconuts can be used in multiple ways; from drinks to snacks, and in dishes or desserts. On top of that, La Dona Fruit-branded Coconuts from Colombia are completely organic!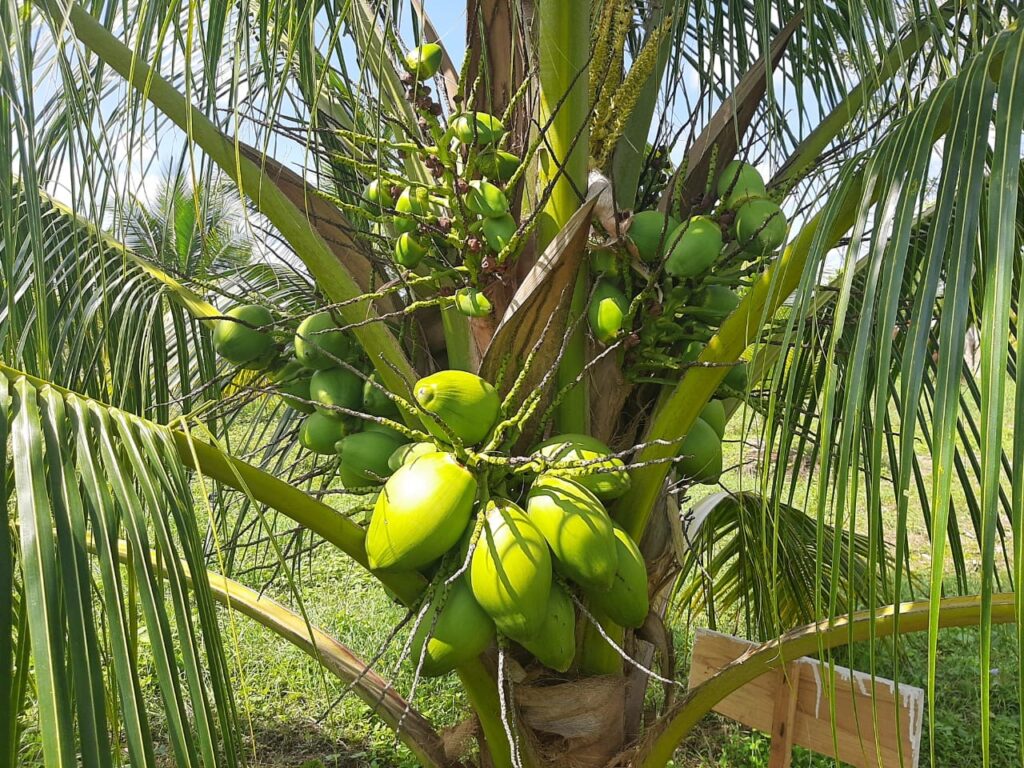 Plus we have another string to our bow! There are very few coconuts coming out of Colombia right now. Although the country benefits from the required client and soils for coconut production, the limited supply that exists has remained largely on the domestic market. 
At the same time, coconut demand has grown increasingly over the last 10 years, while supply has decreased from the Caribbean and Mexico due to diseases like round ring and yellowing. While unfortunate, this has created a window of opportunity for Colombia, especially Montería, where the crop grows in completely secluded conditions thereby mitigating the proliferation of diseases that are present in more populated areas.
Farmfolio's Project Manager Andrea Valencia has been steering our coconut programme since January 2017. Here, she shares her insight.
"We were looking for a crop with long-term productivity, as well as a versatile marketing offer," explains Andrea. "It's no secret that coconuts can be used in thousands of ways, plus their productive life is approximately 50-70 years, although it peaks at 50 years. Coconuts represent great potential for profitability, and we decided to add value with purely organic production." 
Currently, the farm is producing a hybrid coconut variety, which is a cross between a Malay dwarf coconut and a high Pacific coconut. The fruit is green, yellow and red in colour. This hybrid variety will enable us to produce high quality fruit for fresh coconut water consumption. Added to that, this hybrid bears more fruit per plant – approximately 140 to 150 fruits per year.
"We decided on this hybrid variety because the majority of our supply will be sold on the fresh coconut water market," Andrea reveals. "However, we're open to producing other varieties because we are ecstatic to say that Farmfolio has the first coconut nursery in Colombia to be certified by the Colombian Institute of Agriculture (ICA)!" 
Since early 2017, over a period of 14 months, seven production lots have been planted under our coconut programme. The plants take three to four years to bear their first fruit, and after five years they reach full production. We're so close! 
The first 50 hectares that were planted are flowering right now, and we expect production to hit over 1 million coconuts during the first quarter of next year. And that's just the start!
Look at how tall the trees are already: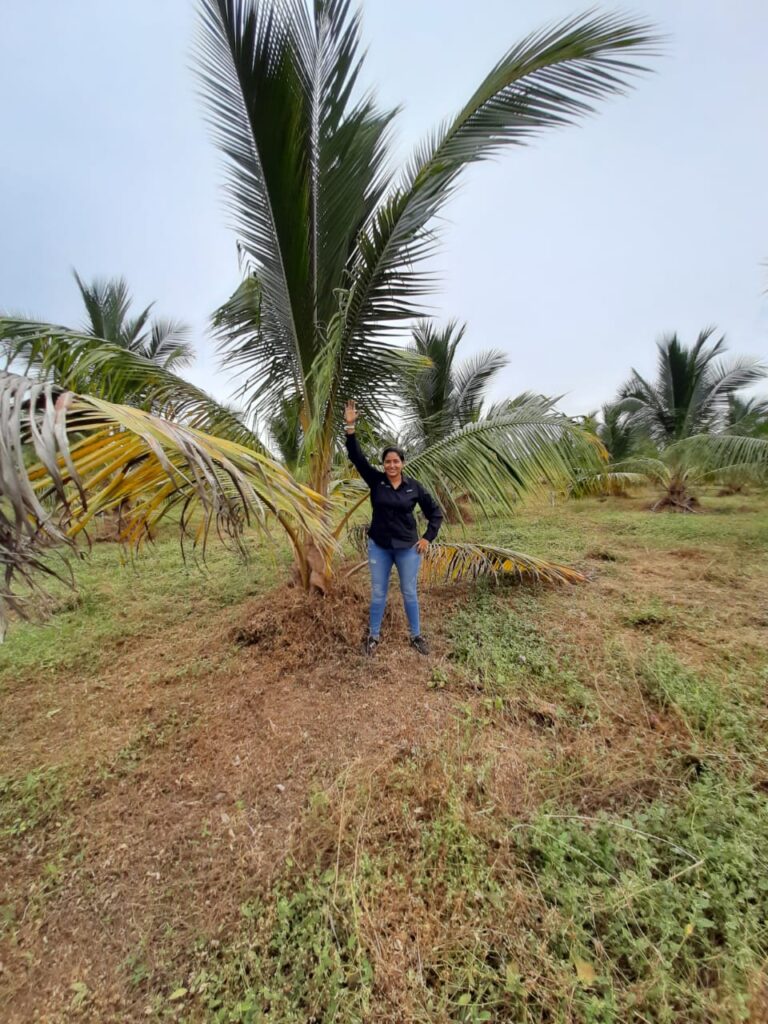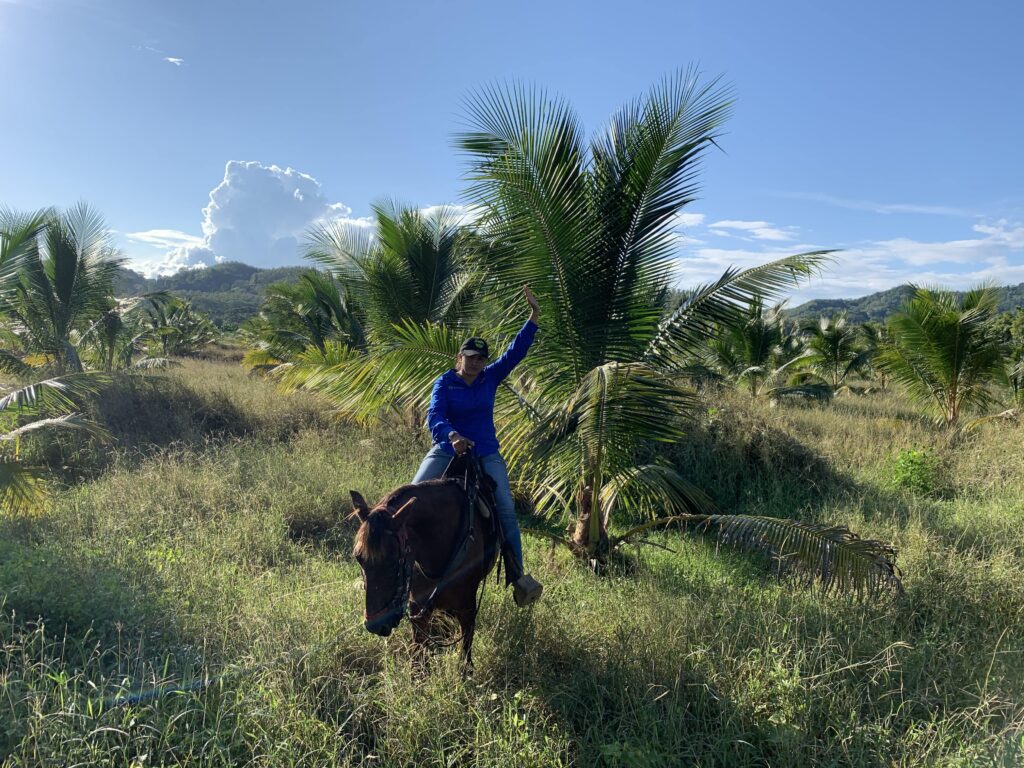 The plantations are all well organised, and complete with drainage channels, sprinkler irrigation, underground wells and three dams that will supply water from February to early May, and between September and October. 
In fact, we have the only coconut farm in Colombia with an irrigation system! We have created an additional water capacity of close to 600,000m3 to guarantee that our tender, young coconuts have a rich water content.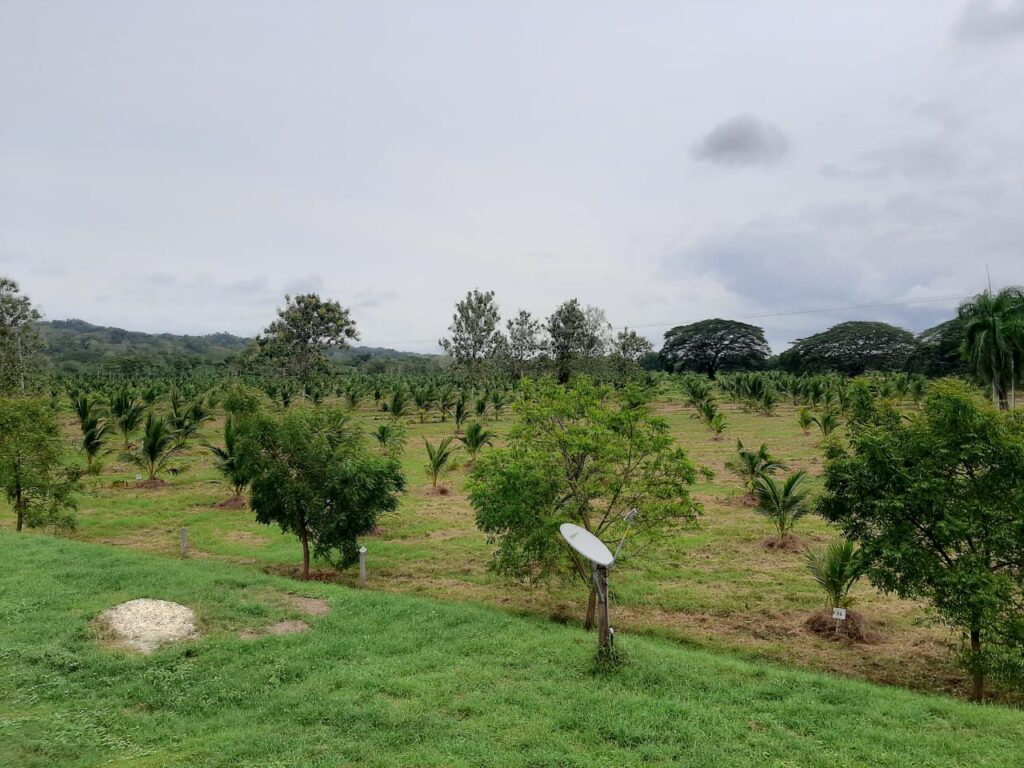 La Dona Fruit's Organic Coconuts from Colombia fall under the same farm management programme as our Tahiti limes and Hass avocados. This will guarantee a consistency of both quality and volume, as well as sustainability, traceability and certification. 
So far, our organic coconut production and nursery are certified according to ICA – we're the first in the country! Next, we are working on attaining official organic certification, in addition to GlobalGAP. By the end of 2020 we will be 100% certified! 
All of this wouldn't be possible without the hard work and dedication of our specialised organic coconut team, led by Andrea, together with Farmfolio Country Manager José Sanin. Out of the 22 people working on this project, we have seven women who are responsible for the phytosanitary approach on the plantations. 
Watch our workers demonstrating their commitment:
Likewise, we are lucky to have two resident agronomists who handle the phytosanitary, certification, crop management and nutritional aspects of our production. We also have professional support in the area of agronomic administration. 
Organic coconuts represent the next star product in Farmfolio and La Dona Fruit's expanding basket of fruits! Since starting our journey with premium pineapples from Panama, we have diversified to include Tahiti limes from Colombia, and, most recently, Avocados from the Andes (primarily Colombia, plus Peru). 
We can't wait to share further progress from this exciting venture!
– The La Dona Family