Rain, rain, rain! Everyone knows that fresh fruit production is subject to the vagaries of the weather, and although it's largely out of the grower's control, the secret is to remain responsive. 
Over the last couple of months, we've been working hard to adapt our pineapple, lime and avocado protocols to the rainy season in Panama and Colombia. 
We asked Paul Vergara, La Dona's Director of Pineapple Operations; and José Sanin, Farmfolio Country Director, to fill us in…
Panama 
"During May and June, Panama underwent a rapid transition from a very dry season to an intense wet season, which presented a lot of challenges in the way some of our pineapples behaved during production," explains Paul. 
These graphs show the significant change this year versus the historic pattern: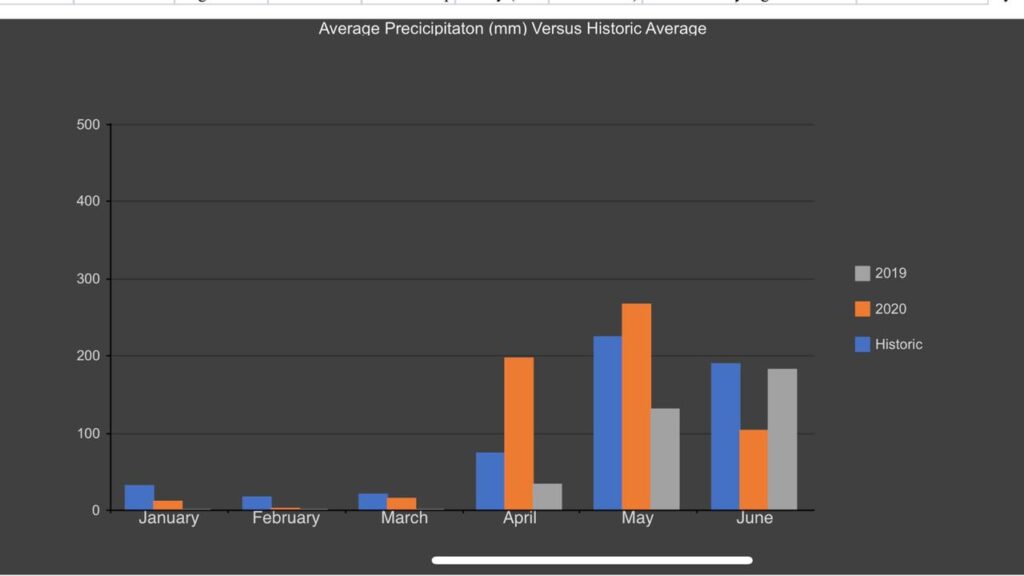 "Pineapples, especially mature fruit, can absorb a lot of water, which means more rejections and less export-quality volume," Paul continues. "Also, we had a small attack of a bacteria called Erwinia chrysanthemi, which can cause internal degrading within some fruit. However, the problem only appears 7-8 hours after harvesting, making it hard to detect."
Since green (unripe) pineapples are less at risk to these complications during the climate transition, La Dona decided to reduce its airfreight shipments of coloured (ripe) pineapples from 50-60 pallets down to 20-30 pallets for the months of May and June. 
To combat the bacterial rot problem, an internal quality control manager carried out a complete re-sampling of the pineapples after packing. Any fruit which did not pass export quality control was sold on the local market instead.
"We rejected a lot less fruit compared with last year, but there's always room for improvement," Paul points out. "Next year, we will only ship green fruit during this period. Although the market wants coloured fruit all year round, it is not always technically possible. You cannot force nature. Also, next year we will apply products that help to prevent water logging of the fruit about 10 days earlier, at the beginning of April."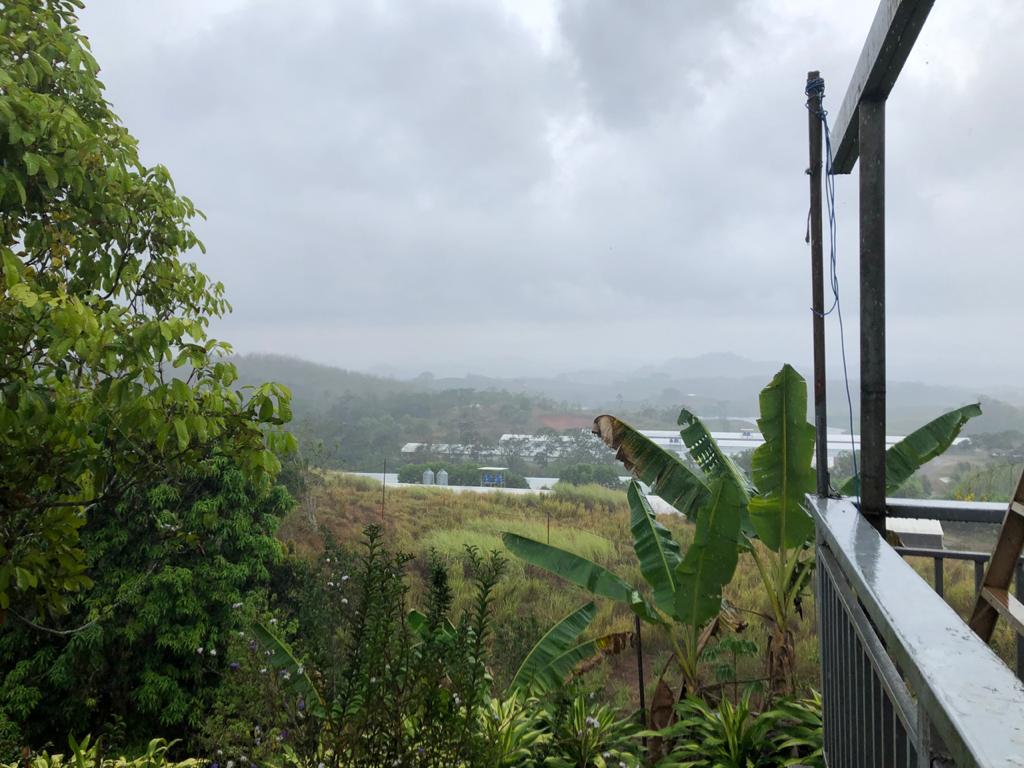 Importantly, La Dona was not the only pineapple producer to be affected by the rainy season since the impact is widespread across Central America. As a result, the downturn in supply will most likely increase pineapple prices in the near future.
Between April and early June, La Dona's pineapple exports decreased by at least 4 containers across both air and sea shipments. When demand picks up into September, we expect to finish the year strongly. Overall, this year La Dona is on course to export over 230 containers of pineapples. 
Watch this video of the rain falling at our La Chorrera farm:
Colombia
Further south in Colombia, the transition between summer and winter is not as marked as in other Central and South American nations. Nonetheless, the rains have implications for fruit production that must be addressed by growers.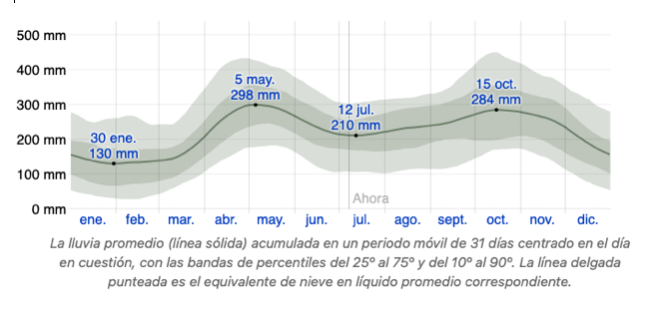 "Colombia is a tropical country which means we can produce and harvest limes and avocados all year round," José notes. "However, if it's raining or if the fruit is wet you cannot harvest. If you do, the limes develop oleocellosis (citrus oil spotting), which produces a series of brown spots that look like bruising. It also promotes the proliferation of fungus. In avocados, it's called lenticellosis but the impact is the same.
"In both cases you can't see the effects right away; they only appear a few weeks afterwards. So, you can ship nice looking limes or avocados in containers but when they arrive in Europe the external damage will be visible."
For this reason, La Dona has established strict good agricultural practices protocols with its growers, covering sowing, production and harvesting. In particular, training is being provided in specific areas such as harvesting schedules, effective pruning, and the application of agrochemicals.
"Our producers have learned to improve their harvesting practices, having experienced the poor fruit quality that occurs when harvesting their fruit in the rain," José explains. "They have learned to only harvest when the fruit is dry, and that it is better to employ more personnel on a sunny day than to distribute those workers over three days during which there may be rain. Also, they have introduced equipment to transport fruit from the harvesting area to a covered collection centre on the farm, where it will be protected from the weather."
La Dona is also teaching our growers how to use better weather prediction technology, as well as how to improve their irrigation systems, such as digging channels on their farms to avoid flooding.
It's been a humbling and hectic few months. But where there's a problem, there's usually a solution! Check back soon for more news…
– The La Dona Family